Grassracks - The History
On a warm day in Pennsylvania, west of the hustle and bustle of Philadelphia, down The Main Line's Route 30, past the outcroppings of houses, small forests, and babbling brooks, and in the heart of the serene tranquility that is Malvern, two young friends stood perplexed whilst staring at an all-too-common blank wall.
How does one decorate such a thing?! .. and what does one do with their boards, bikes and skis!? As many a sports enthusiasts has been left pondering whilst gazing helplessly upon a quiver of surfboards, stockpile of skis, pile of paddle boards, and billions of bikes.
"Why not put our nice boards on our wall?" said one absurdly tall friend to his average yet very adequately heighted friend. Upon hearing those words, a frenzy of internet scouring began in search of the perfect mounting system deserving of their gorgeous and masterfully crafted outdoor equipment. After many frustrating hours of research, it seemed that only cheap and ugly board racks existed but certainly nothing worthy of the works of art that were their boards, skis, and bikes. It was at this moment that another sentence was uttered that would change the outdoor gear rack industry forever, "let's make our own." And that, my friends, is the story of how Grassracks was created.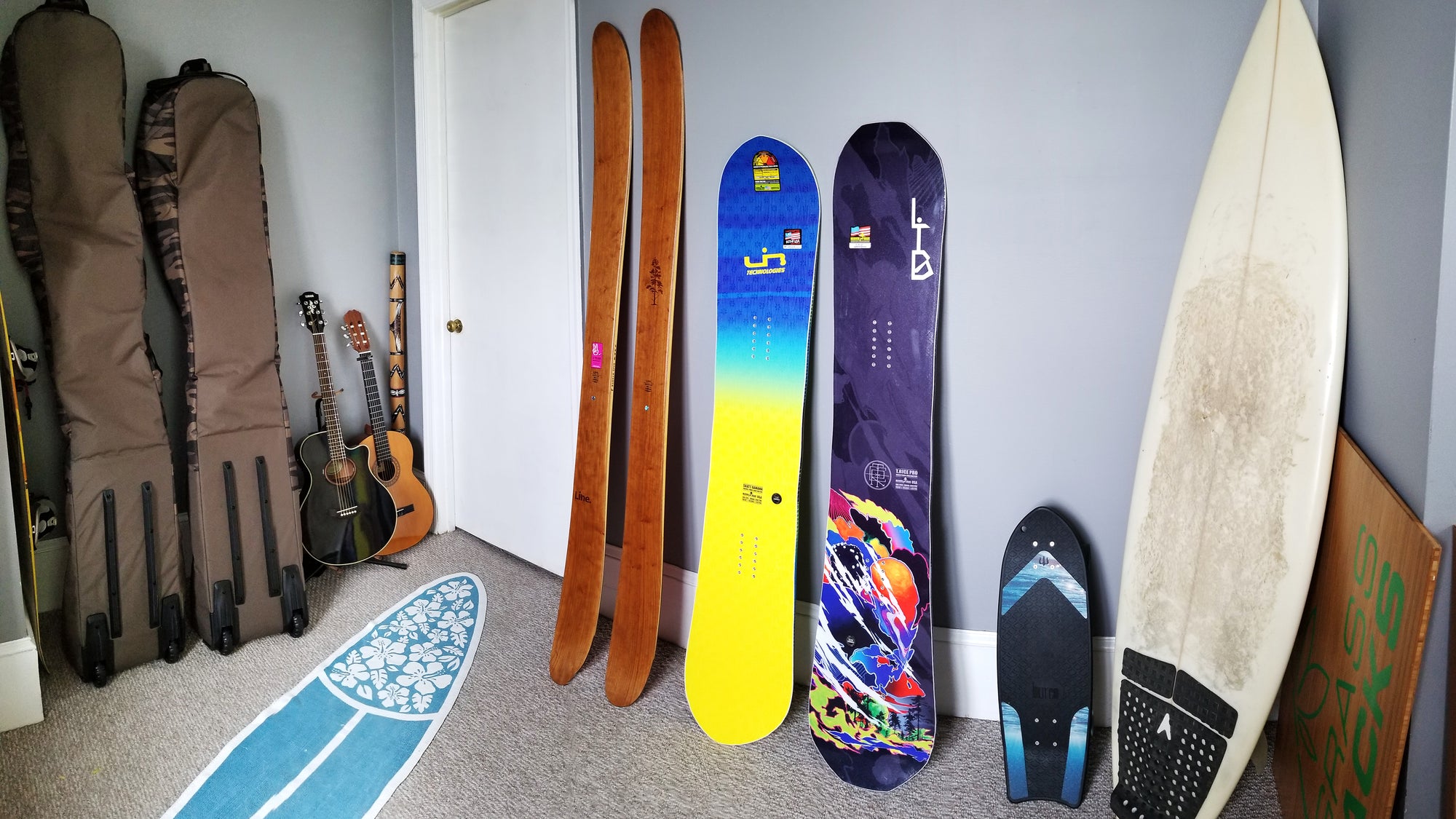 WHY GRASSRACKS?
Our outdoor gear is special. It's special in terms of what it can do and allows us to do. Each piece of equipment is uniquely specific to us and something we spend lots of money and time catering to our exact needs. From shape, size, and even color, we love and cherish our gear and by human nature, we attach these memories to gear that is responsible for some of our life's best memories.
That is where we noticed a disconnect.
We saw many outdoor adventurers (and even ourselves) loving their gear intensely but then casting it aside once the adventure was over. Not only was there a great opportunity to give our outdoorsy peers a way to protect their gear, but also to get it organized and on display in a way we could all appreciate. We realized the need for a better solution that was not yet available on the market.
If you're only enjoying your gear while you're using it, you're only getting half the satisfaction.
We love our sports. There's nothing better than getting your blood pumping outside in beautiful settings with your friends and family. Unfortunately, that's where the story ended for many outdoorsmen, but it shouldn't. Whether it's your surfboard reminding you of your best waves, your mountain bike of a spicy flow track, or your skis of your last trip to the Rockies, your gear is just waiting to show you your adventure highlight reel with every glance.
But ugly gear racks don't belong in your home.
That's absolutely correct, ugly racks don't belong in your home, and that's why gear generally gets relegated to a dark basement or garage corner. Enter Grassracks, gorgeous indoor racks for outdoor gear. We flipped the script and designed organized displays that our peers (and we) would be proud to have in our home..
PRODUCTS
We have answered the question of how to properly display and organize our beloved equipment. We designed Grassracks with 3 goals in mind:
1. Create something gorgeous and deserving of our gear and homes in which they reside.
To achieve this we turned tobamboo. Bamboo's beautiful, intricate grain and color make it one of the best-looking 'wood' materials on the planet. Our designs are sleek, stylish, and low-profile.
2. Create something strong and functional to protect and display outdoor gear properly.

• Strength is a must. Bamboo is an incredibly strong and robust material that is more than capable of caring for the equipment it is charged with protecting.
• We have spent years tweaking our designs to find the perfect balance between organization and display, letting us store our gear in a space efficient way while also giving us a great view in a way that is easy to grab-and-go.
3. Create something that's easy to install.

• We sought, heroically, to end the "easy-to-install" myth that often leaves us with a stud finder in one hand, a drill in the other, and a level in your mouth.
• We designed a new Mounting System that is our take on the French Cleat. This Mounting Bar System takes only minutes to install and is outrageously strong (is frequently used as a pull-up bar by our founders).
• This Mounting Bar System allows most of our wall racks to be interchangeable and also makes many of our racks adjustable along the Mounting Bars to accommodate different width needs (to miss bindings, skate trucks, and fins).
ENVIRONMENT
Too many brands make stuff with the environment as an afterthought. It's especially strange when outdoor brands do that because, after all, we're supposed to be the ones that are most in tune with the environment. Well, we decided that we really love the planet and want to protect it, so our products would, too.
We refuse to make products at the expense of the environment.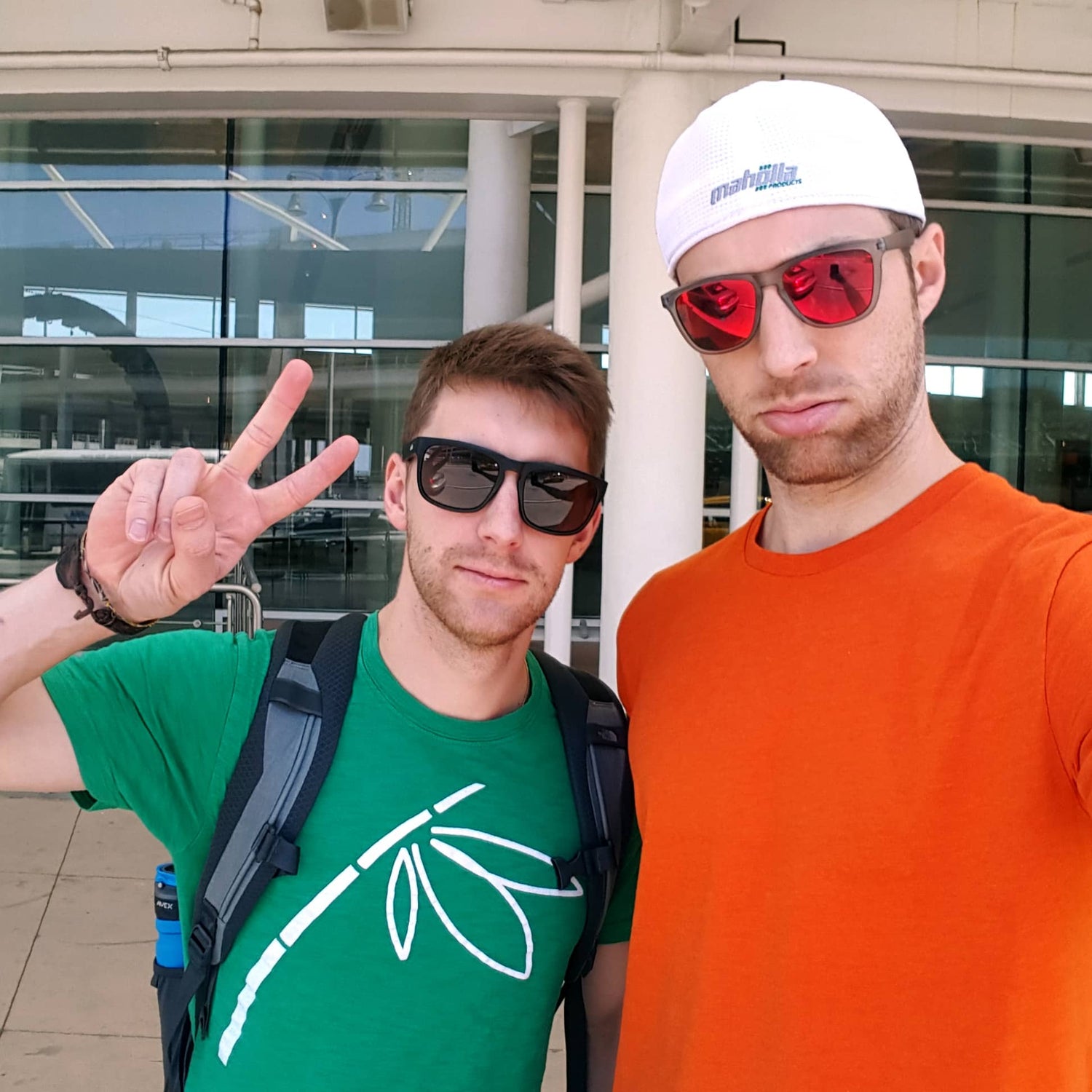 CUSTOMERS & BUSINESS PARTNERS
Last but certainly not least is our relationship with customers and our business partners.
We've noticed a disturbing trend in the past few years when it comes to the relationship between brand and customer. What we see as a toxic extension of "the customer is always right" that has spiraled out of control thanks to large online retailers that will do anything to get a hold of a customer's money. We're not really into that.
What we are into is making wonderful products for people who care about their gear and appreciate us putting our blood, sweat, and tears into every product that leaves our shop. We are into creating a healthy, long term relationship with our customers where respect flows both directions. We are into being there for our customers, now and in the future, in case our customers have questions, want to share photos, or have feedback for us.
We extend this philosophy not only to our customers, but to our business partners. Great quality, long-lasting products and healthy respectful relationships all around. Doesn't that sound like a great goal?